Education for Ministry (EfM) is a four-year theological program for adult lay persons developed by the School of Theology at the University of the South at Sewanee. 
Since it began in 1975, more than 60,000 lay persons from around the world have graduated from EfM.
The program is designed to help adults deepen their faith life and identify ministries to which they're called. This program consists of a small group gatherings where students meet weekly for discussion of readings, reflection and worship.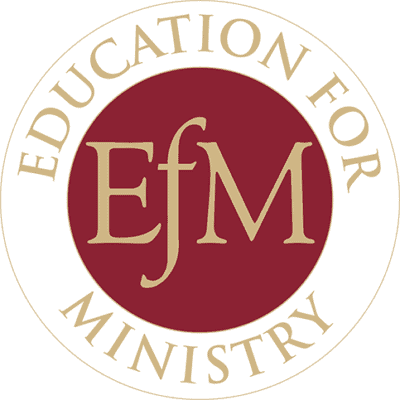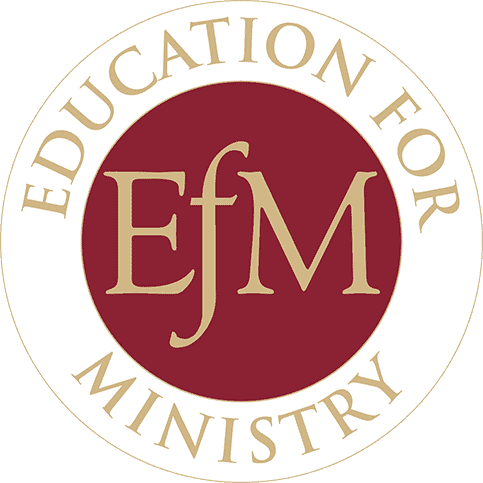 Why EfM?
Lay persons face the difficult and often subtle task of interpreting the richness of the Church's faith in a complex and confusing world. They need the type of theological education which not only supports their faith, but also trains them to express their faith in day-to-day events. 
As the emphasis on lay ministry has grown in the last twenty years, EfM has risen to the challenge by providing lay persons with the most comprehensive Christian education available outside the seminary setting. An important aspect of the training is the development of skills during the theological reflection segment of the seminar. Here the goal is for students to learn to think theologically. By examining their own beliefs, as well as their relationship to our culture and the tradition of the Church, students can then begin to "grow in knowledge and understanding" of their own call to Christian service.
What To Expect
Students meet weekly in small seminar groups with a trained mentor during the nine-month academic year. 
During the course, students study the Old Testament, the New Testament, Church History from the book of Acts to the present, and 20th Century Theology. In addition, students learn the disciplines of biblical exegesis and interpretation, systematic theology, ethics, liturgics, and ascetical theology.
Students have weekly lessons to study with the help of resource guides. They are responsible for setting their own learning goals, and usually spend between two and four hours in study and preparation each week. Through discussion and reflection, the weekly seminars furnish an opportunity for students to deepen their understanding of the reading materials.
CONTACT:
Verlinda Henning
EfM Diocesan Coordinator
VerlindaH@aol.com
901-490-1714