Youth aren't just the church of tomorrow; they are the church of today and play an important role in our faith communities. 
YOUnited
Six times a year, middle- and high-schoolers from across the EDWTN gather together for fellowship and community.
Upcoming Events:
Fall Kickoff at St. Columba: August 27, 2023
Color War: October 1, 2023 at Overton Park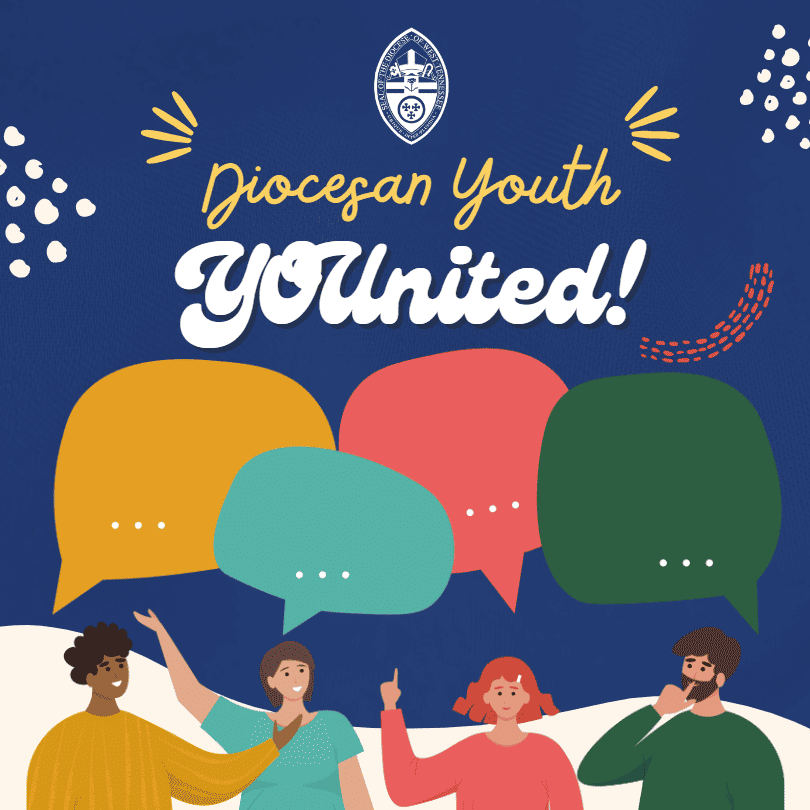 Happening West Tennessee
The Episcopal Diocese of West Tennessee has a vibrant Happening Youth program and community.
Happening is a Christian experience presented by teenagers, for teenagers with the help of clergy and lay adult leadership. The Happening program is meant to be one of the instruments within the Anglican Tradition of renewing the Christian church, so that the church may more readily respond to its call to spread the Kingdom of God throughout the world. It seeks to achieve this purpose by bringing young persons and adults to fuller personal knowledge of and relationship with God and to a deeper level of commitment and apostleship.  Applications will be posted here when they are available and all youth grades 10-12 are welcome to attend.
Diocesan Youth Council (DYC)
The DYC is a group made up of young people from around the Diocese of West Tennessee tasked with bringing their thoughts, perspectives, and interests to the  diocesan level, creating meaningful fellowship and service events for young people in our diocese, and providing insight to the annual diocesan convention and to Bishop and Council.
Mission: DYC strives to:
Give our young people a voice in diocesan affairs
Teach practical leadership and event planning skills
Empower our youth to advocate for themselves and their needs in our wider communities
Equip our future leaders with insight into church governance
Purpose: The DYC is tasked with:
Planning and leading four of the six YOUnited events throughout the academic year

Each council member will be given a different task for each event; communication and advertising, event logistics, event schedule, event execution, t-shirt design

Bringing their ideas and perspectives to Bishop and Council and Diocesan Convention

Creating motions for events to be voted on at Bishop and Council and convention

Creating an event, presentation, or workshop around an issue they are passionate about for the dioceses or diocesan leadership
Advocating for the young people of our Diocese
Creating programs for young people where they see fit
Who?: The DYC is comprised of, at maximum, ten youth, grades 10-12, who will be selected via an application process as well as one lead moderating adult leader, and a rotation of other adult youth leaders from the Diocese.
Application and vetting process: The application process will include questions about:
leadership experience (no prior experience necessary)
Faith journey
Future aspirations
Why they would like to be on the DYC
Recommendation letters (One from clergy)
Term Length:
DYC members serve a two-year term for youth members or until they graduated from high school, whichever came first. Adult  facilitators serve a one-year commitment. 
For first year of the DYC: The DYC members will be selected via their applications and references and discussed by and voted on by the adult facilitators of the DYC.
For following years of the DYC: The new DYC members will be selected via their applications and references and discussed and voted on by the Adult and Youth members of the current DYC. Voice but no vote.
Adult facilitator and moderators roles and responsibilities: Ultimately the council is run by the Youth members of the DYC but the adult facilitators are there to provide resources, connections, insight, wisdom, moderation, meeting coordination and agenda planning, conversation jump start, brainstorming structures, and any other support or guidance the council might need but the overall decisions are made by the Young people, council communications.
Please contact Jeremy Demarest at jdemarest@calvarymemphis.org with questions.