When the Coronavirus reared its ugly head in the beginning of March, clergy and other leaders from St. Paul's Episcopal Church in Mason, Emmanuel Episcopal Church in Memphis and St. Joseph's Episcopal Church in Memphis knew just what to do. Through an annual historically Black Episcopal Church picnic, the three congregations have been working together and sharing ideas for more than 50 years.
St. Paul parishioners had their first worship service in mid-March. Without skipping a beat, they invited Emmanuel and St. Joseph's to participate.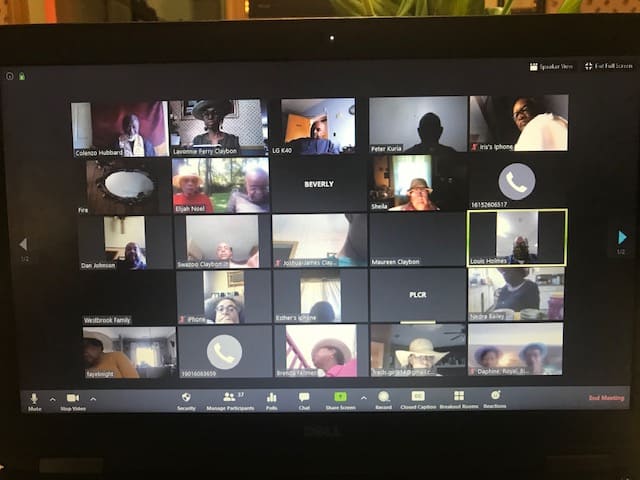 "During the pandemic, our clergy, the Rev. Colenzo Hubbard (Emmanuel) and the Rev. Peter Kuria (supply priest at St. Paul's Mason), alternated being the clergy in charge for our services," said Dr. Lavonnie Perry Claybon. "We have gotten creative with ways that we use technology to build community online."
Dr. Claybon's background in education with an emphasis in Instructional Design for Online Learning helped to conceptualize how the three churches might build community online and continue to provide fellowship and meaningful ministry.
But how did they do it?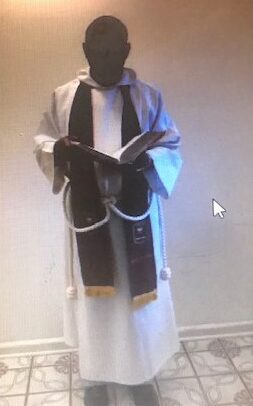 When the crisis began, practice sessions were held on Saturday's to get parishioners acclimated to the new Zoom technology. This was in addition to the time and effort put into rehearsing before each Sunday service.
"Our motto was to leave no one behind," said Fr. Hubbard.
Now, people all over the world including Pennsylvania, Colorado and Germany are attending the joint virtual services.
"Our last official combined virtual service was at the end of May, but we continue offering some virtual services to augment existing services," added Fr. Hubbard.
From sharing talented musicians to being creative for Easter and Mother's Day, all three churches have gone above and beyond to meet their parishioners where they are so they can feel at home and worship safely.
"A church can be effective and spiritually encouraging whether or not we are in our common space," said Fr. Hubbard. "The Lord said, when there are two or more together in his name, I will be in the midst of them."
As for how other churches can partner during this unprecedented time, leaders from all three churches suggest establishing and nurturing existing relationships, sharing gifts and talents, looking to God for creative ideas and don't discount the ability of older parishioners to use technology to participate in the virtual service and other ministries.
"We had several parishioners who were 90 or older using Zoom to access our services," added the Rev. Peter Kuria.
Fr. Peter fully anticipates that as a result of working together all three ministries will grow. "Some of our members who are not as regular in attendance are participating in our Zoom Virtual Service every Sunday," he said.