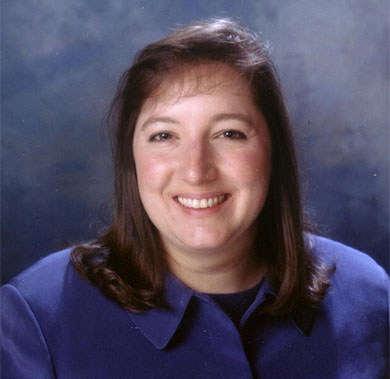 On the night and early-morning hours of December 10-11, 2021, the deadliest late-season tornado outbreak in U.S. history occurred in the Southern United States and Ohio Valley. The path of the storms traced through Arkansas, Missouri, Illinois, Tennessee, and Kentucky, leaving devastation in its wake. The death toll from the storm system was 90, and at least 1,000 families were left homeless or had their property severely damaged.
But where there is need, there you will often find the helpers.
Minister of Communication Emily Austin spoke with Dr. Pam Evans, Senior Warden at Grace Episcopal Church in Paris, Tennessee, about how this small but mighty faith community is bringing relief to a region in recovery. As of January 3, 2022, Grace Church has raised $4,875 towards local disaster recovery.
EMILY: Of all the churches in our Diocese, Grace Episcopal Church was situated closest to the path of the storm. Tell me about the night of December 10 for you.
PAM: The afternoon before the storms, we were receiving all the warnings of the storms that were on their way. Of course, it being a Saturday night in December, lots of people were also preparing for Christmas and holiday gatherings. My husband's office Christmas party was happening that night, but everyone left and headed home early because of the storms.
The following morning, we started the process of making phone calls to check in with people to see if they were OK. Some of those aerial photographs of the devastation were stunning. It's just really remarkable that there was not more loss of life. The Reverend Bill Burks, who was serving as supply clergy for our church then, was only three miles away from the path of intense destruction.
Gratefully, he and his wife, Janice, did well.
That Sunday morning, people just came to church ready to make monetary donations to be allocated to storm relief. Not too long before these storms, in August, the town of Waverly, Tennessee experienced severe floods. Our church had already collected some physical items that we were prepared to donate to that relief effort, but pretty quickly, we realized that people could get overwhelmed with donated items. We knew that financial support would be a lot more useful for specific needs.
EMILY: Right. You don't really need extra canned goods when you don't even have running water.
PAM: And, you can't do much with canned food if you don't even have a microwave or a stove. I mean, you're just completely displaced.
EMILY: I'm sure it was overwhelming for you at Grace Church, too.
PAM: As we moved forward in disaster recovery, we knew we'd need to partner together with other churches. Grace Church is part of a downtown church association – Paris First United Methodist Church, First Christian Church, and Quinn Chapel – and our churches often partner in ecumenical ways during Lent and Advent. We also did online services together at the start of COVID, and we banded together to support and encourage COVID vaccination later on in the pandemic. We just know how to band together and do outreach in situations this.
It may seem like what you have is small, but it can seem very big to a specific family. When you pull your resources together, you can make a big impact.
EMILY: How have the funds that have been donated been used?
PAM: The initial $1,000 that was donated went directly to a family of four in our area that experienced a total loss of their home, their vehicles, and the husband's place of employment during the storm.
EMILY: Many times when we hear about natural disasters, they are front-and-center in our minds for a period of time, and that's when the lion's share of community relief comes in. But then, as some other need arises, relief wanes. Even though these storms happened months ago, the need remains. What are you in need of right now?
PAM: Our long-term efforts are focused on rebuilding and keeping areas safe. It's unfortunate, but in the process of rebuilding, some people have been living out of campers, which can be difficult to secure. There's been some theft onsite where people will just pull up and hook up those campers that people are using as their temporary shelter and just leave with them. So, a big part of the relief efforts right now have been focused on securing the safety of those areas.
Additionally, due to COVID, the costs of building materials have gone up. That's been a big challenge to rebuilding and re-establishing local economies and homes.
EMILY: What does this kind of outreach and involvement at Grace Church mean to you, personally?
PAM: I grew up in this area. After some time away, my husband and I moved back to the area in 1999. We became active at Grace Church since the early-2000's. We have three boys – ages 24, 20, and 16. I am an OB-GYN. My husband and I have wonderful work lives. Our church life probably sustains us on the other side of things.
EMILY: I'm noticing that everything good that happens tends to have a team behind it. Tell me about the Grace team that has been powering this December storm relief effort.
PAM: First, there are Jeff and Tracy Smith. Jeff is our treasurer, and he and his wife Tracy own a shop just off our square. They have a lot of connections with the community, so they're helpful at determining who is vulnerable in times of need, and they're also really active with the Henry County Chamber of Commerce.
Additionally, Susan Hawley was part of the effort to raise money at our church, and Susan Woods was our creative force. Susan is a retired art teacher, and she is really good at group motivation for whatever outreach we're spearheading. Before tornado relief, it was the Waverley floods, and before then, we took up a collection for the schools. She creates beautiful signs that are hung in the parish.
Last, there's Leigh Watkins. Leigh is the Junior Warden at Grace, but she works as the business manager for the First United Methodist Church in our neighborhood, so she helps us maintain that interconnectedness with the downtown churches.
EMILY: Thank you so much for doing this good work and for being a shining example of how small faith communities can make an impact. You show us how loaves-and-fishes miracles are still happening.
PAM: We really are appreciative of everyone in the
EDWTN who have contributed. You feel empowered in your own efforts when you see others support you. You know, we just started with $600, and now that's become so much more that will make an impact on folks in a big way.